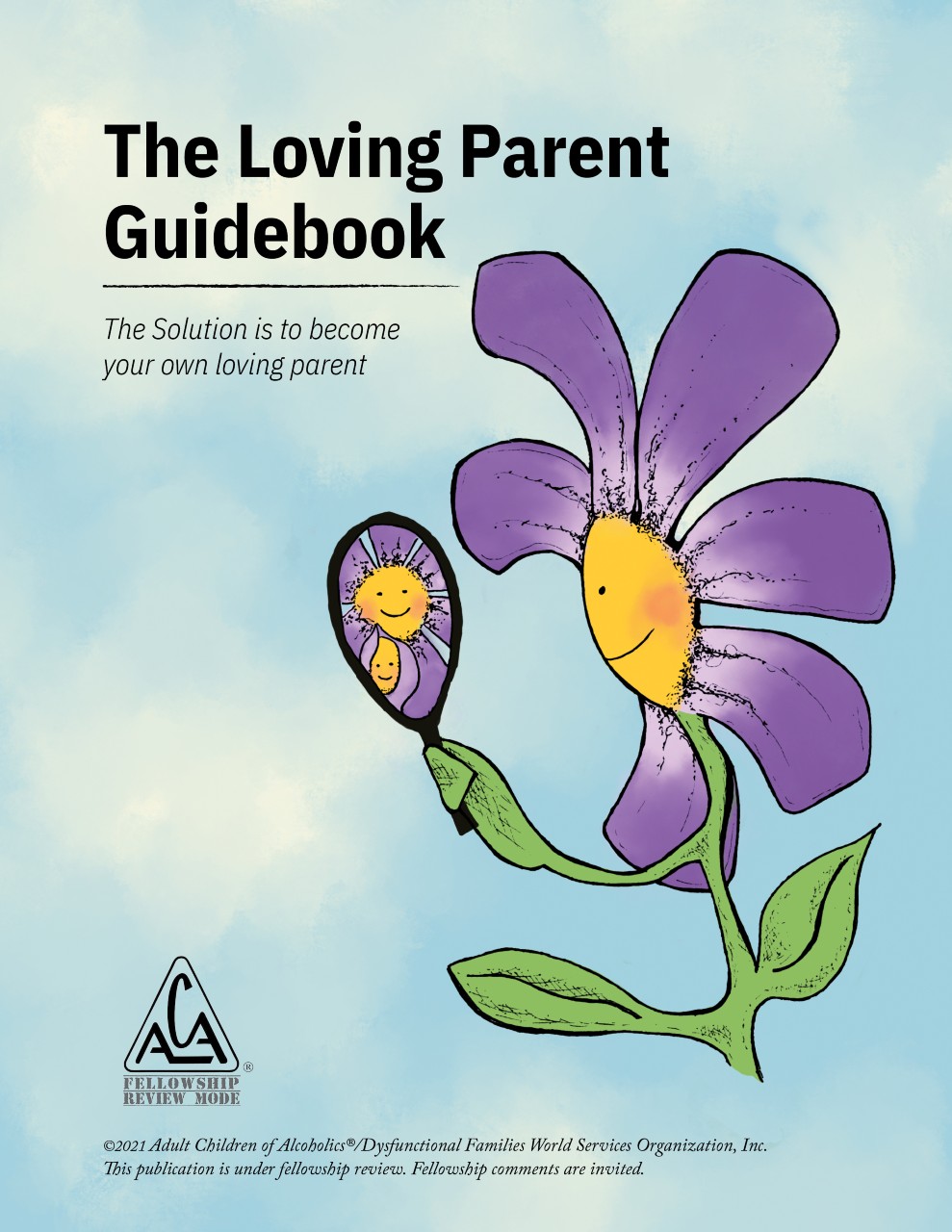 The Loving Parent Guidebook (LPG)
The book your inner family has been waiting for.
Fellowship Review
The Loving Parent Guidebook has been published in Fellowship Review mode. Following a period of up to three years, the Literature Committee will assess fellowship comments and recommend revisions or changes to the literature to the writing team to be resubmitted to the Literature Committee. Following Literature Committee approval, the literature will be submitted to the WSO Board for consideration and approval as WSO-approved literature.
We invite ACA members to leave feedback using this link:
"I really believe that this Guidebook will fundamentally alter how recovery in ACA is understood, and how it happens." -Fellow Traveler
"This book could benefit all ACAs and fills a huge need in our program for concrete information on how to embrace the ACA Solution.  The Loving Parent Guidebook  finally provides practical instruction on HOW to reparent." -Fellow Traveler
"I'm incredibly impressed with the sensitivity, care, strength, and power of this book." -Fellow Traveler